Bugler's Holiday
WELCOME TO THE WEST YORKSHIRE BRASS WEBSITE
Turn up your volume control and listen to 'Bugler's Holiday' composed by Leroy Anderson and recorded by West Yorkshire Brass.
For a diary of future band engagements and venues, visit the EVENTS page.
A list of all current band personnel is available on the MEMBERS page along with photographs and short biographies for most members.
More photographs and slideshows of the band are available on the PHOTOS page.
If you're a brass musician, why not visit the VACANCIES page for details of vacant seats in the band.
If, for any reason, you would like to contact West Yorkshire Brass, you can get in touch with us via the CONTACT page.
You might also like to click on the links to a selection of websites you may be interested in visiting on our LINKS page.
We hope you enjoy your visit to our website and thanks for popping by!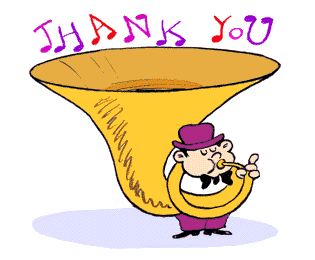 Website last updated:- 8.16pm Friday 24.03.17